Adriaen Brouwer
An authentic Oudenaarde brown beer has a slightly acidic freshness. The velvety attack is followed by aromas of toasted and burned malt, hops, caramel and fruity notes which resonate in the slightly bitter finish. The beer owes its name to the famous painter and bon vivant.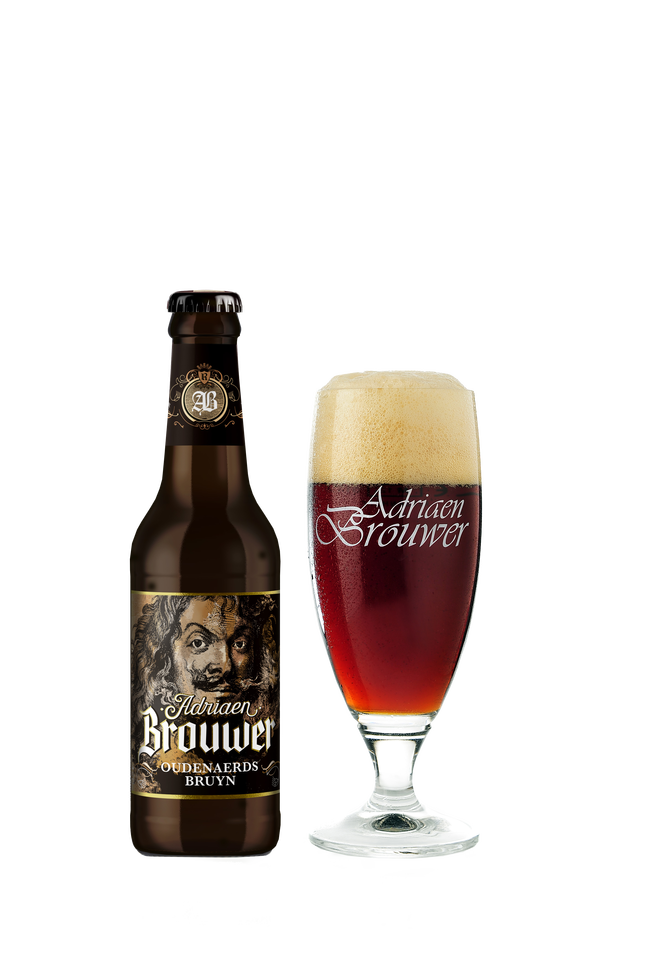 Tasting
Nose/aromas: Lightly toasted malt, dark fruit, caramel and toffee, with a subtle hint of raisins.
Flavour: Mild in the mouth, dark malt, fresh and fruity impressions, dried fruit, a hint of coffee, relatively short finish with a surprising hint of bitterness.
Packaging
Bottle: 25 cl
Keg: 20 liters
Temperature
5 à 6 ° Celcius
Foodpairing
Poultry, game, tiramisu