Adriaen Brouwer Tripel
With ingredients such as coriander, Curaçao and organic Belgian hops, the Adriaen Brouwer Tripel results in a spicy premium organic tripel with 9 percent alcohol by volume.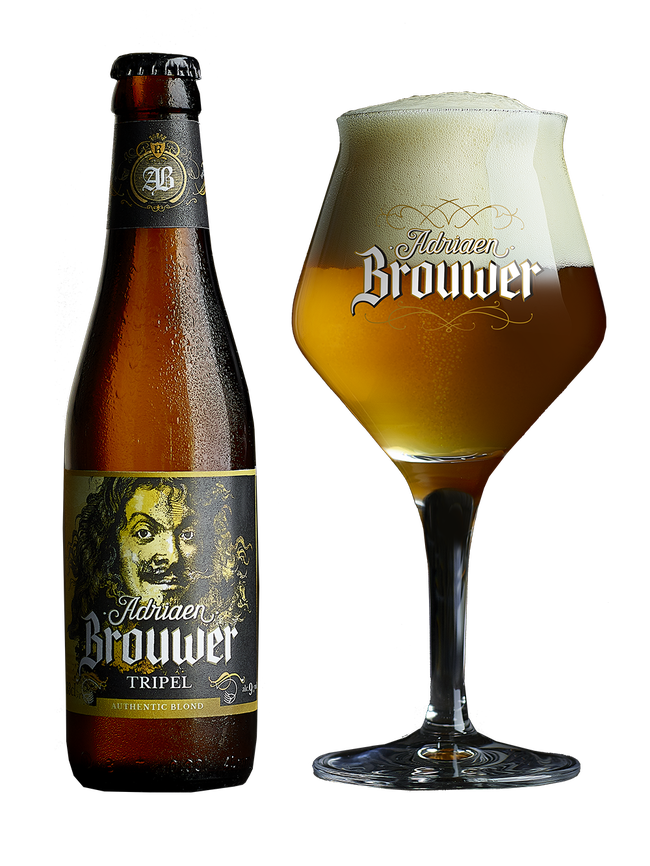 Organic and rich in flavour
The Adriaen Brouwer Tripel and Oaked are both organic beers. This means that all ingredients used to brew the beer are grown organically... and that's a first for the brewery that has existed since 1545!
Tasting
Nose/aromas: Herbs (coriander, Curaçao) mixed with citrus aromas, mild hints of hops
Flavour: herbs (coriander, Curaçao), Belgian organic hops, powerful and full-bodied
Packaging
Bottle: 33 cl
Keg: 20 liters
Temperature
6 à 8 ° Celcius
Foodpairing
poultry, fish