Ramon
Ramon is a refreshing and unique alcohol-free beer with only 0.3% alcohol by volume and 40% fewer calories than an average Pilsner beer. That makes this beer the perfect thirst-quencher after a sporting activity or just to enjoy on a sunny café terrace: an unmistakable beer sensation that is fresh and delicious!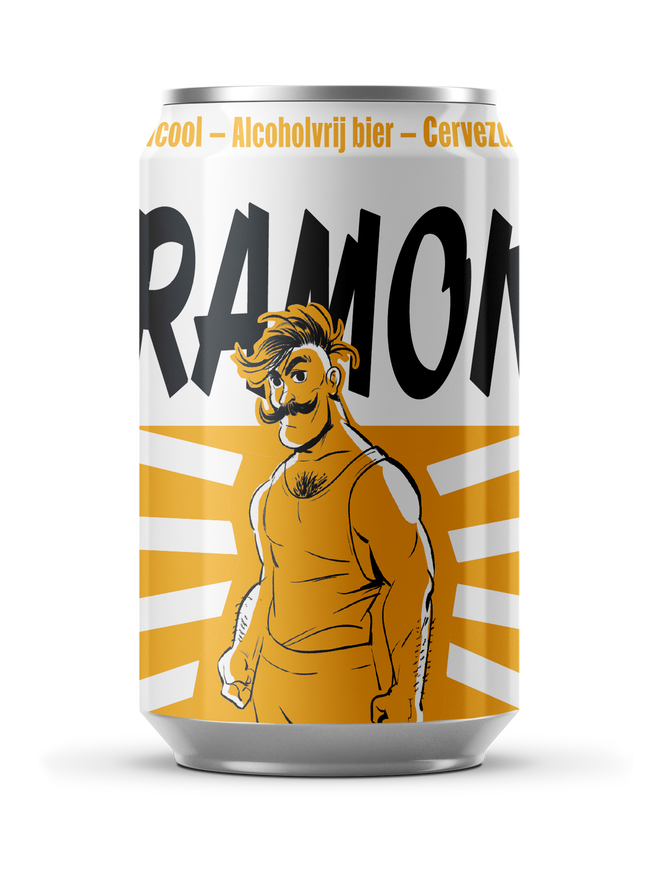 Unique brewing process: 0.3% alcohol by volume, reduced calories
By using a unique yeast, Roman Brewery has succeeded in brewing a beer with next to no alcohol production that is both delicious and surprisingly refreshing, but above all different. For example, Ramon contains only 0.3% alcohol by volume and 28 calories per 100 ml. Ramon therefore fits perfectly into an active, healthy lifestyle! The brewmasters opted for tasty hops: Hallertauer, Galaxy and Simcoe.
Tasting
Nose/aromas: Fresh, fruity nose with nuances of citrus fruits
Flavour: Ramon combines a refreshing and fruity taste with a mild bitterness
Temperature
5 tot 6 ° Celcius